On October 2, 1869, a remarkable man was born in India. This man's dream was to change humanity for the better. He led India to independence, and initiated social movements that campaigned for non-violence, civil rights and freedom around the world until the end of his life, when he was assassinated in 1948. This man was of course understood, none other than the great
Mahatma Gandhi.

The honorary title of
Mahatma
which in translation means "
The Great Soul"
was awarded to him in 1914, in recognition of all his exceptional merits that forever transformed Indian society. In India he was also called Bapu or "The Father", calling him "Father of the Nation".
In India, his birthday is commemorated under the name of Gandhi Jayanti, being in fact a national holiday, and internationally, October 2 is the Day dedicated to Non-Violence!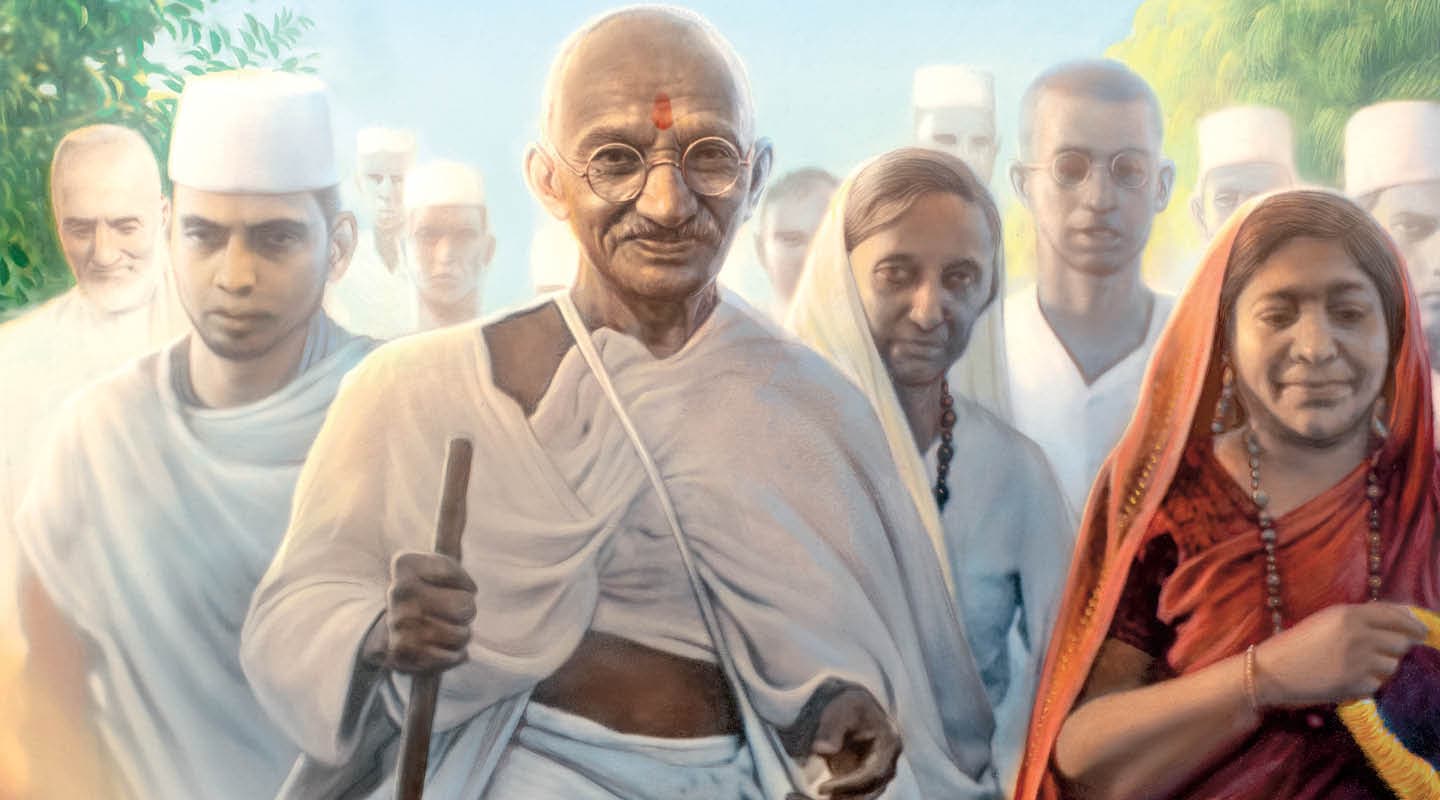 Gandhi's philosophy was a practical, praguematic philosophy, oriented towards the outside world, constituting itself in a tool that anyone can use in real life. When asked what his message was to the people, he replied
"My message is my very life!"
To celebrate his birthday (albeit with a little delay), we selected some of his most inspiring quotes, which still have the same major significance today as when they were first uttered!
Victory achieved through violence is the equivalent of defeat, because it is always temporary.
Be the change you want to see in the world!
Non-violence is the first article of my faith. It is also the last article of my creed.
Freedom has no value unless it also includes the freedom to make mistakes.
The weak never forgive. Forgiveness is the power of the strong.
We must not lose faith in humanity. Humanity is like an ocean, just if a few drops of the ocean are dirty, the ocean will not become dirty too!
Love and non-violence are similar in their effects.
The greatness of a nation and its moral progress can be measured by the way animals are treated.
It is the law of love that rules mankind.
Happiness makes you sweet, trials make you strong, regrets make you human, failures make you humble, success makes you shine, God makes you continue…